I wrote a blog post a while back about all of our Everhem window treatments and since then we've added them to every room in our home so I thought it was time to post an update with everything we chose and my five tips for choosing the perfect window treatments. And Everhem gave me a code for y'all!! Use LAUREN10 for 10% off!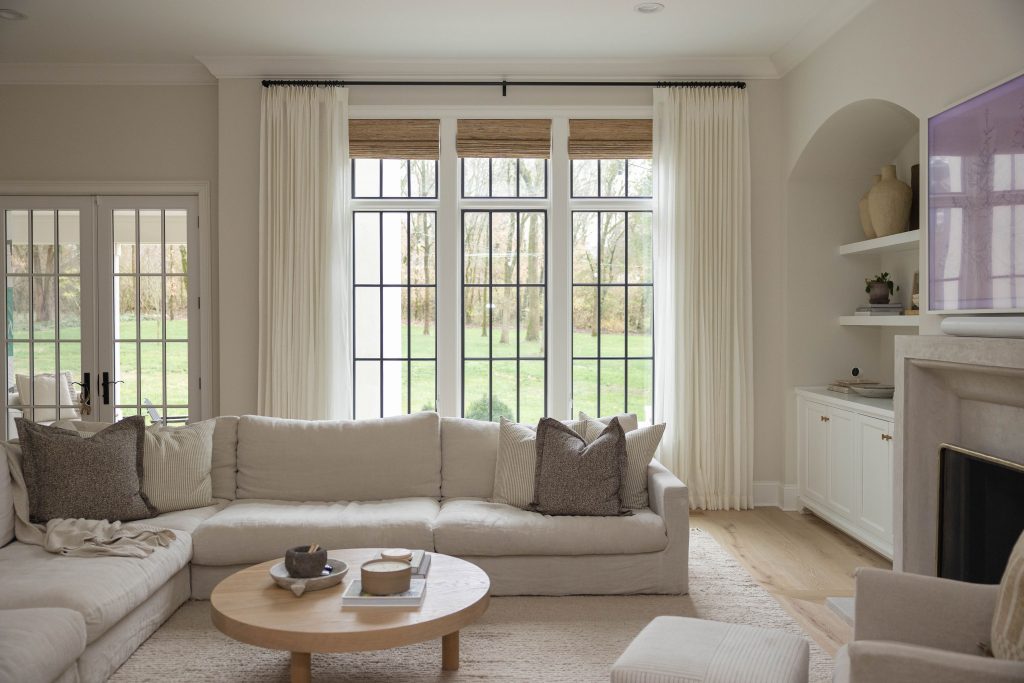 Order samples and tape them on the wall that the shades/blinds will be going on. Look at the color at different times of the day to make sure you love the color as the light changes from AM to PM.
Use drapes to elevate your space – you can make a smaller room look larger or wider and a lower ceiling look higher. Due to my dining room's trim work I could only hang the drapes so high, so since I couldn't play with height I played with width to make the window and room appear bigger. In the living room we hung the rod a foot above the window to elongate the window and room and we made the rod extend past the window to make it appear wider.
Our realtor told us when buying a new home (esp a new build) to make sure to budget for window treatments and I'm SO glad she did because they are definitely investment but make such a big difference visually and obviously are a necessity in places like bedrooms bathrooms and closets
If you're looking to keep things cost effective, choose your most-used rooms and do custom blinds and drapes in those and less custom options in guest rooms, office, etc. The difference in the quality of Everhem vs other brands is definitely noticeable so it's worth investing in when it comes to your most used rooms. Pairing woven shades with drapes serves as a focal point and draws your eyes to the windows so you won't need as much art, which is also helpful when on a budget!
I highly recommend the top-down, bottom-up shades. It's such a unique feature and is perfect for rooms that are used for dressing where you still want natural light and an unobstructed view out the window without compromising privacy.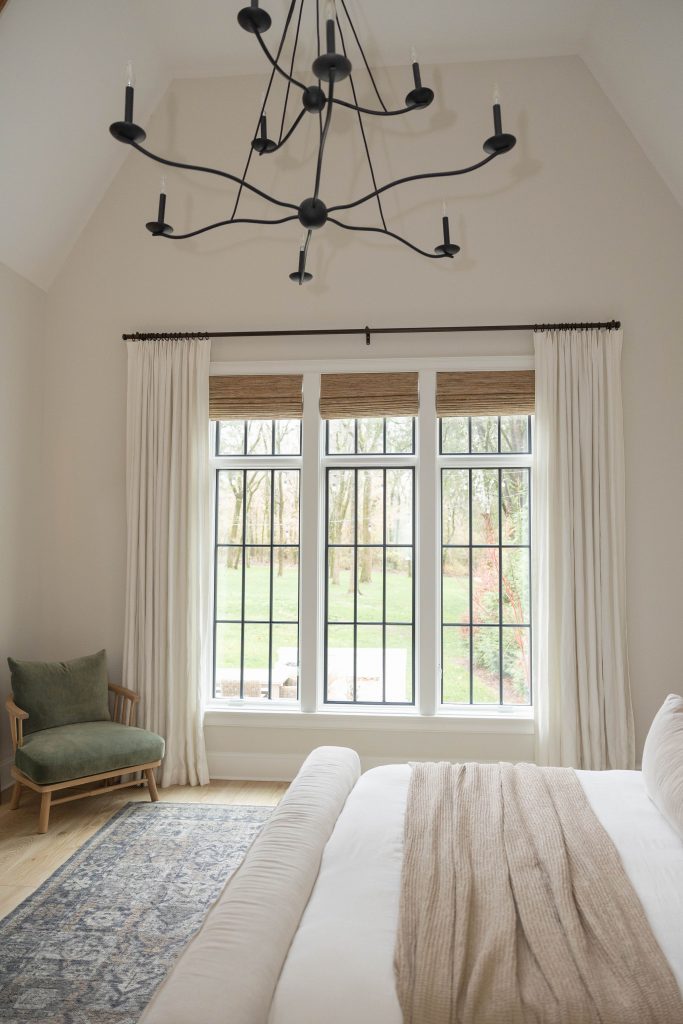 Our window treatments:
Pool room: linen roman shade in fawn
Dining: sheers in pebble, french return rod
Dutton's room: roman shade in oyster stripe (flat blackout), drapes in moon (blackout), french return rod 
Laundry room: roman shade in pebble (flat, unlined)
Bedroom: drapes in bone, woven woods in chestnut (blackout)
Living Room: sheers in bone, woven woods in chestnut (privacy), french return rod
Baker's room: woven wood shades in seashell (blackout), drapes in moon (privacy)
Bathroom: woven woods in chestnut (privacy, top down bottom up – cool feature)
Closet: roman shade in moon (privacy, top down bottom up)