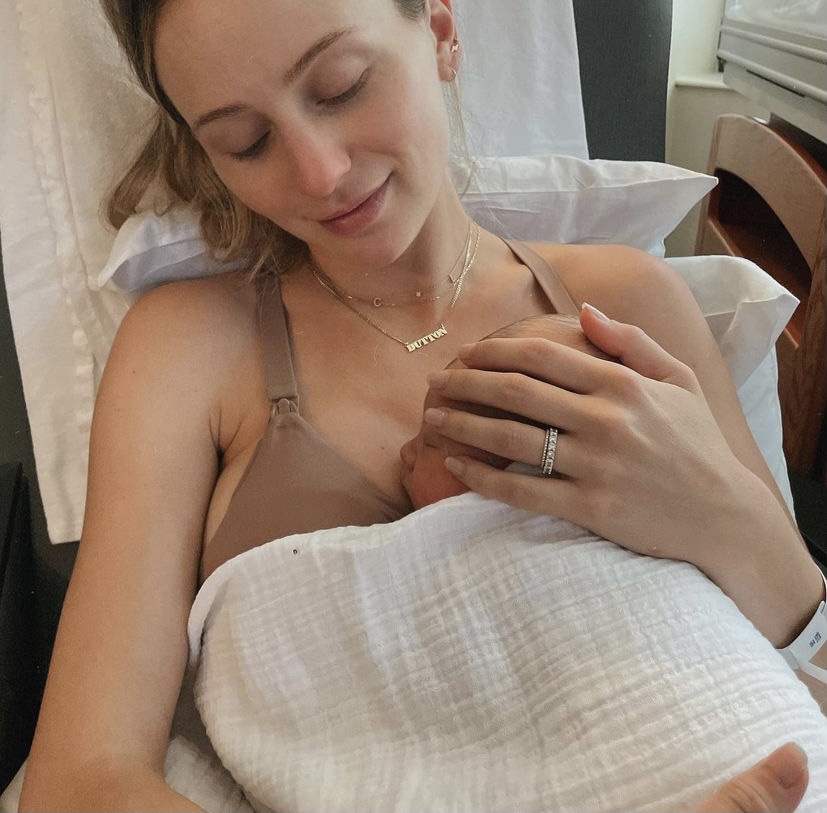 The past four weeks truly have been some the best weeks of my life. Thank you to everyone who has reached out and offered advice and who's loved on our little family. We appreciate it so very much!
If there is anything pregnancy, childbirth and now motherhood has taught me it's that it's great to have a plan but make sure you're ok with it changing. In fact, embrace change, make it your new best friend. I have received quite a few messages saying that I looked exceptionally calm in our photos and videos I shared from the hospital, and I think the thing that made labor easier or helped me keep my cool was that I didn't have my mind set on a way that pregnancy/birth was going to go. I was nervous as can be, uncertain and excited all at once but I wasn't going to be devastated if I needed a c-section or needed to be induced, all I wanted was a healthy baby. I had a birth plan but I wasn't married to it. I had my wishes and hopes but I knew God was in control and I really leaned into wanting HIS plan for Dutton and I, long before stepping foot in the hospital.
I ended up being induced because my doctor was going out of town around my actual due date so I proactively scheduled an induction for June 8th (two days before my due date), still thinking he might come before that. He did not, so induction it was! And let me tell you, I LOVED it. I know this isn't the case for everyone but for me, it was such a great experience. As nervous as I was to give birth (I've never broken a bone or had surgery so I'm kind of a whimp), knowing when we were set to drive to hospital and check in allowed me to mentally prepare and I think helped me feel more calm. We didn't leave the house in some frantic state of mind or rush to get there, we were able to just take it all in and enjoy each moment. We checked in at 11pm on Monday night and I was 1 cm dilated and 70% effaced. Around 12:30am they gave me 1/4 of a tablet of Cytotec which helps to open the cervix. Usually they have to give a few doses of this throughout the night which is why they have you come in the night before, but for me, 1/4 of a tablet started my contractions about an hour and a half later. I had contractions from about 2:30-3:30am and was 3cm dilated and 80% effaced with contractions about 3 minutes apart. The nurse called my OB who said to start Pitocin, a medication that is used to induce labor. Before they administered Pitocin they offered me an epidural because it can make your contractions even more intense than natural labor contractions, so I opted to get the epidural before starting Pitocin. I was the most scared about the epidural but honestly, I have already kind of forgotten about that part of it. My fear was far greater than the pain from the epidural actually was. It definitely was a weird sensation and a lot of pressure into my spine but not painful at all and ended up being the greatest thing ever! More power to those who don't get it because man, contractions hurt!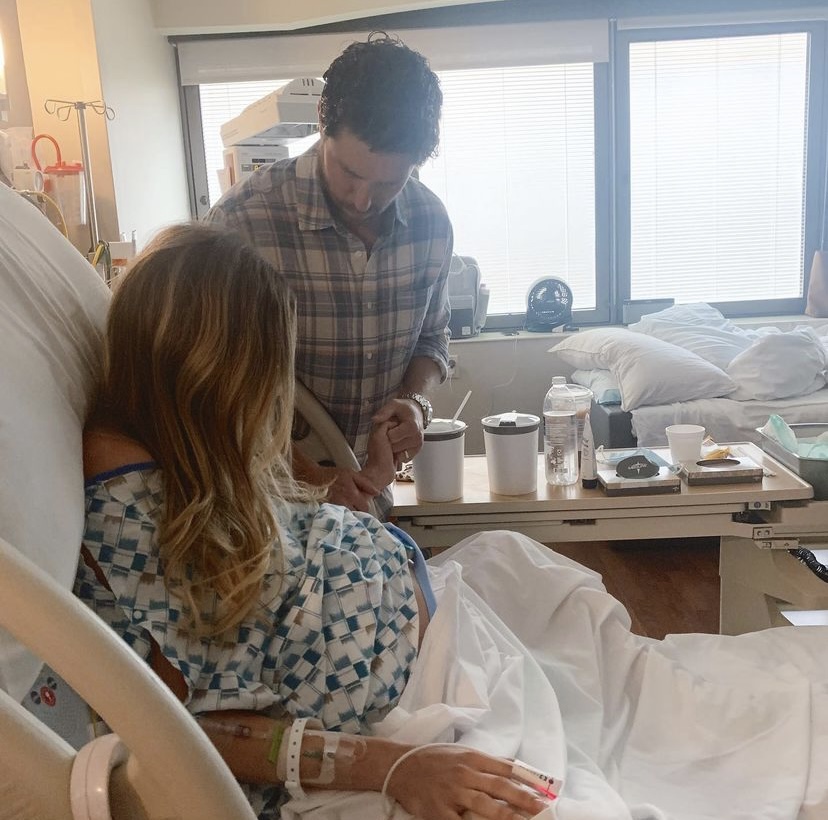 Once I was done having a contraction and they administered the epidural, within about five minutes I felt a significant decline in the pain and intensity of my contractions. So after the epidural kicked in they pretty immediately started Pitocin and about 30 minutes later my water broke. Around 6am my OB came to check me. I was 6cm dilated and 100% effaced. Around 9:30 I was checked again and at that point I was 10cm dilated. I pushed from 10:15 until about 10:50 when my doctor came in. One thing I didn't realize about giving birth is that the doctor doesn't come in until those last few pushes. At 11:12am 9 pound Dutton came into the world!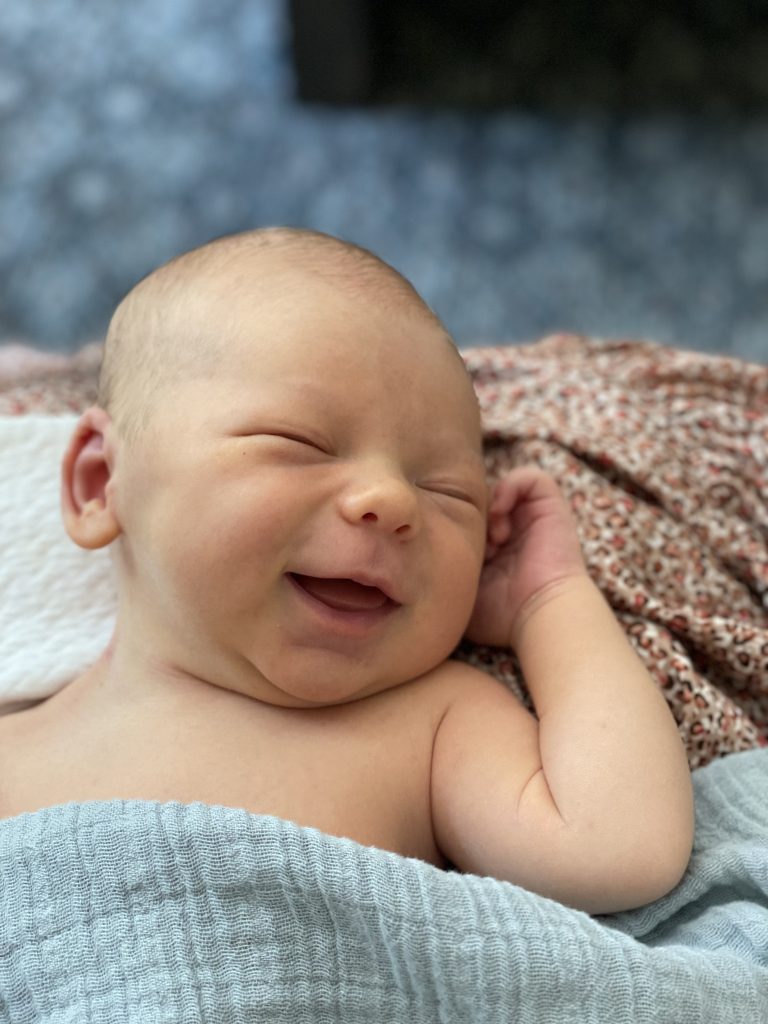 We stayed in the hospital for 2 nights after Dutton was born. We had the option to leave on Wednesday after one night but I chose to stay because it was so helpful having the nurses there and I was a little nervous to leave honestly! But after the second night there I was SO ready to get home. Even though I was nervous, I was also craving the comfort of our own home and missing our pups! I don't think Chris has ever driven more carefully in his life as he did on the way home from the hospital haha. We spent the entire drive in the right lane and he was at 10 & 2 the whole way. 
Now that it's been a few weeks and the dogs are no longer overly interested in Dutton we finally feel like we are getting into a groove. We still have so much to learn, every day I feel like we are learning something or Dutton is changing his mind on what he likes or doesn't like. And he's growing so quickly! We've found systems that make things easier but it's definitely one of the more challenging things either of us have done, both physically and mentally. Our parents were here for the first couple weeks and I don't know what we would have done without them. Now that they have gone home we are getting settled as our little family of three – oops, five! Sorry, Cooper and Chloe!
I know everyone's story is different just like every baby is different so I hope sharing this doesn't make anyone doubt their own experience or judge mine. I'm so thankful to have a healthy baby boy and thankful my body is healing as well! Ready for baby number 2! Hahaha JOKING.