Today I'm sharing some of my favorite home decor tips! The way you style a space makes all the difference and making small changes doesn't have to be super expensive. Hope these spaces in our house give you some inspiration!
Entry Way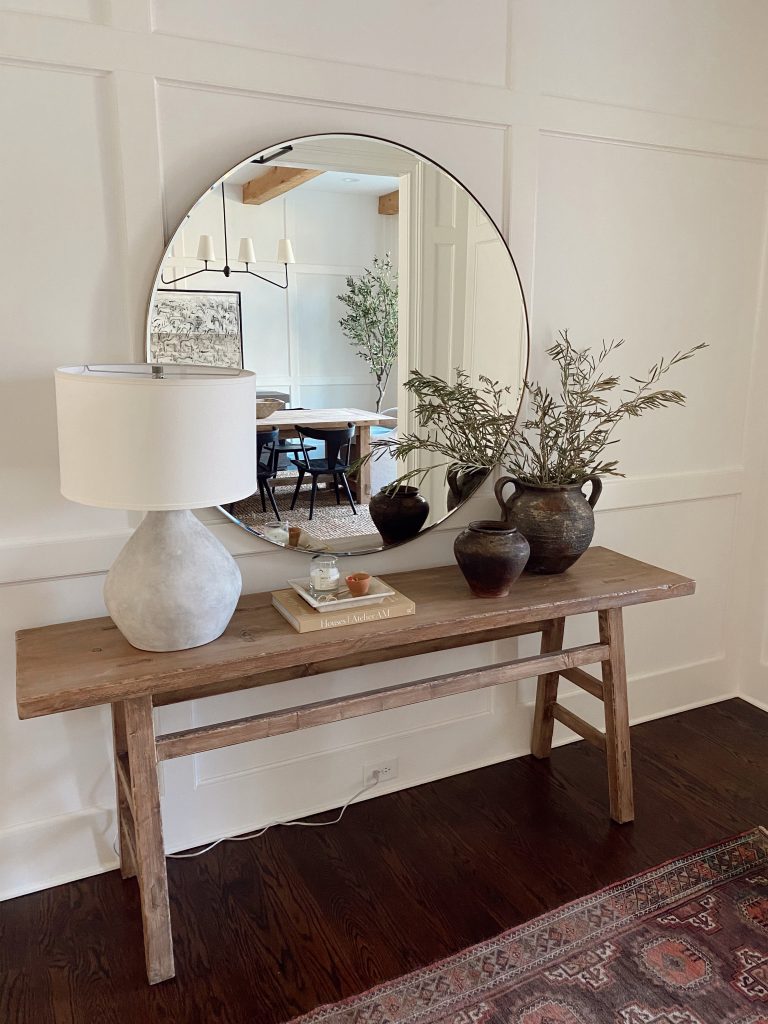 An entry is the first thing people see when they enter your home, so it should feel warm and inviting. We have a console table with a statement lamp, a couple of vases, and simple decor. Don't forget to add greenery – you can even look around outside to find pretty sprigs. And lastly, be sure to anchor the space somehow to create a sense of cohesion. For our space, the round mirror and vintage rug tie everything together.
Our console table is from Wisteria which doesn't exist anymore, so I am linking similar options! A lot of the exact vases and trays I have are sold out, but I got mine on Etsy from here and here. Lamps can be pricey, but you can check Home Goods and thrift stores for more affordable options or try repurposing a lamp you already have by getting a new shade. We have the 48' Crate and Barrel mirror but I'm also linking a smaller, more affordable option. I don't have an exact link for our rug but there are so many great options on Etsy, you can look here and here for rug options.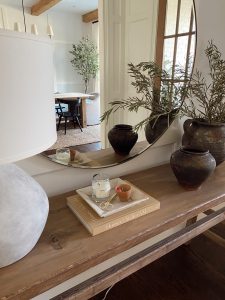 Console Tables

Accessories

Bathroom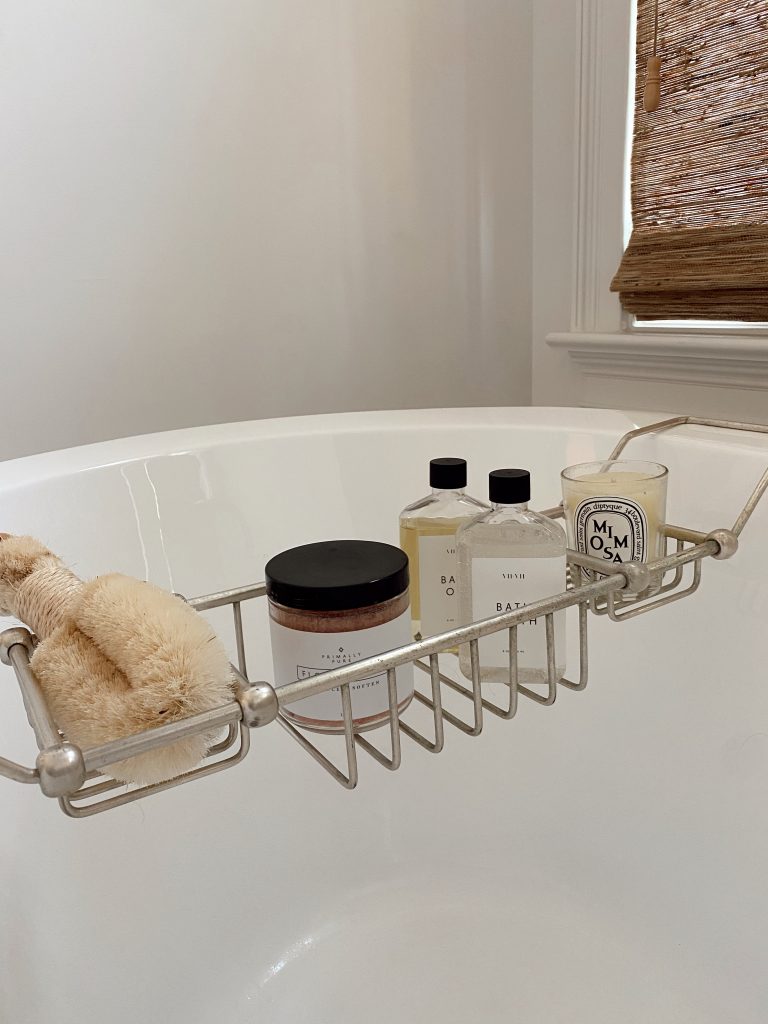 You can make your bathroom feel luxurious by simply adding a bath tray and some accessories. If you don't have a bathtub, you can also style a little shelf or stool near your shower. I have a candle, bath froth, bath oil, and an exfoliating brush on mine.
Bath Accessories

Bar Area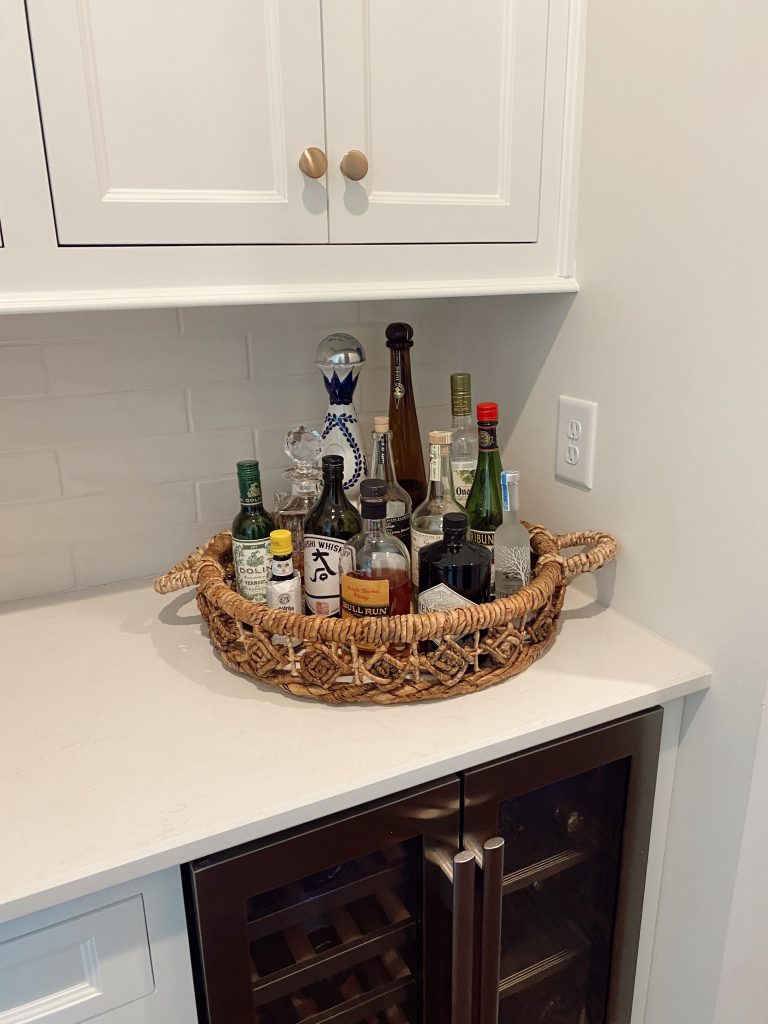 If you don't have room for a bar cart or if you have extra counter space you want to utilize, this is a really cute option! I got this tray at an antique store. Linking some similar options here but try checking local antique and thrift stores for a super unique piece!
Ratan Trays