I am so thankful for all of your support on my collection at Kohl's! It was so fun creating every piece but it's even more fun seeing you guys be excited about it and being tagged as you receive your orders! I wanted everything in the line to be super versatile so you could style it various ways with items you already have. Here are some of my styling suggestions-
There are 6 ribbed pieces in the collection, all come in grey and either ivory or oatmeal and are perfect for pairing with each other to either lean more into a cozy look or something a little more put together. These are really maternity friendly, too, because they have the perfect amount of stretch. And you MUST to feel this material… it's so soft.
Ribbed Dress: I love the way this dress looked with a trench coat and tall boots and I've also worn it just by itself with sneakers. It would be really cute with a sweater over it or paired with a suede jacket and a hat.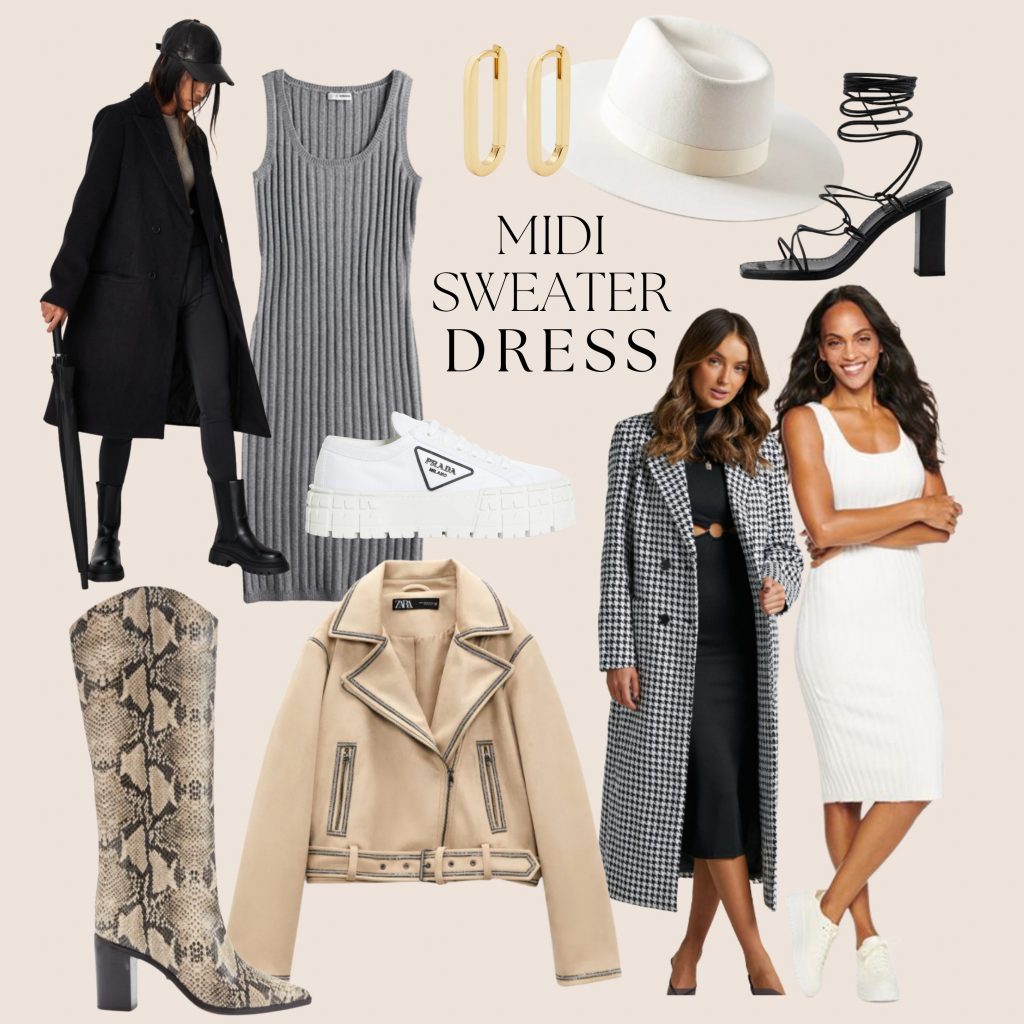 Ribbed Skirt: My favorite way I've styled this skirt is with a graphic tee and sneakers but this skirt is really one of the most versatile pieces of the collection. You can pair it with a tee and boots, an oversized sweater or sweatshirt and sneakers, a cropped tank with a leather or jean jacket, or the matching ribbed tank from the line.
Ribbed Tank: This top is a must for layering. You can put a cute flannel, shacket, or trench coat over it and pair it with jeans, trousers, or a midi skirt. I loved wearing it with the ribbed skirt with this blazer to make the look a little more edgy.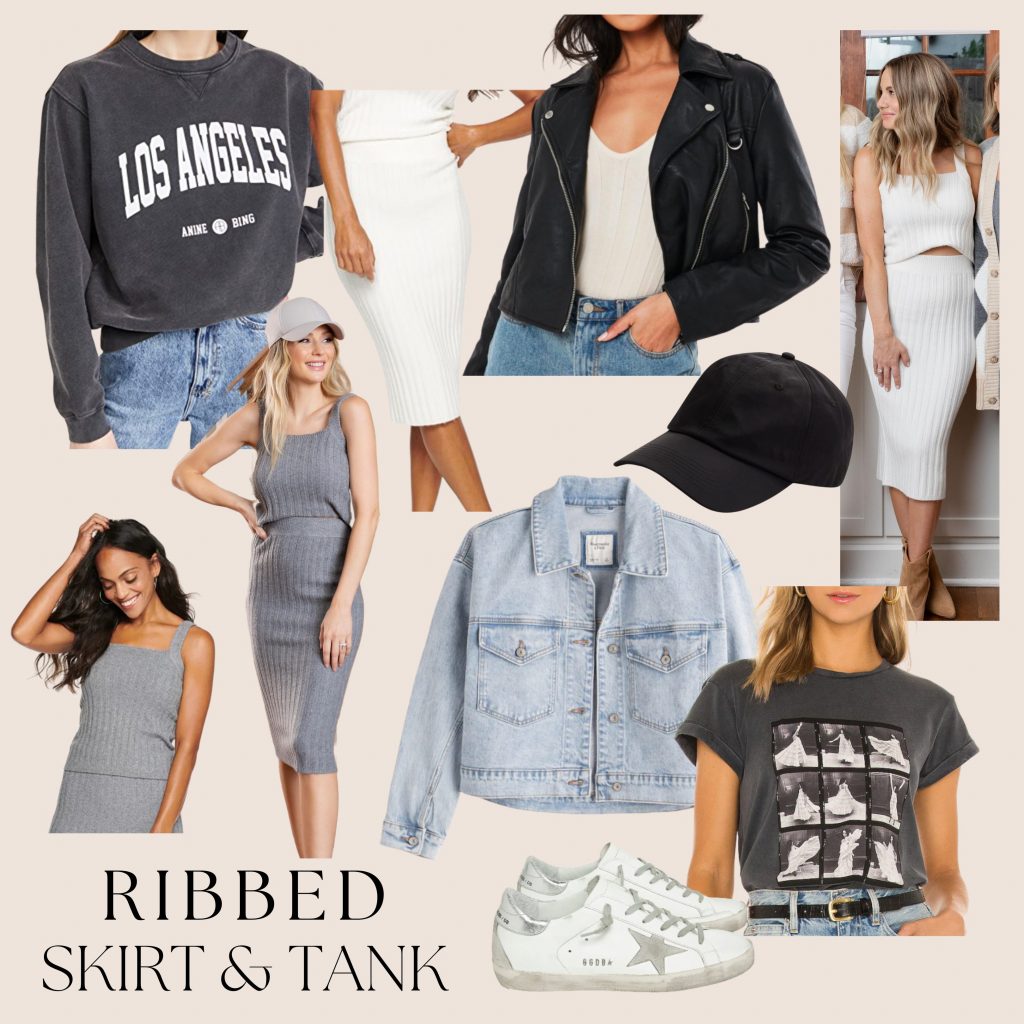 Ribbed Pants: I'm obsessed with these pants and have been wearing them around the house with a white tank and slippers. If you want to have something comfy for at home as it gets colder, the ribbed henley is so cute with the pants! I also love the idea of wearing them with a cropped tank, sneakers, and a baseball cap to run errands.
Ribbed Drop Shoulder Sweater: Wear this with jeans or a cute skirt while you're out and about during the day, and then throw on the ribbed pants and some slippers when you get home!
Ribbed Henley: I love wearing this with sweatpants or pajama pants at home, but it's also so cute with jeans! For a casual and trendy look you could French tuck this into jeans, put a cute flannel over it, and throw on some lug sole or combat boots.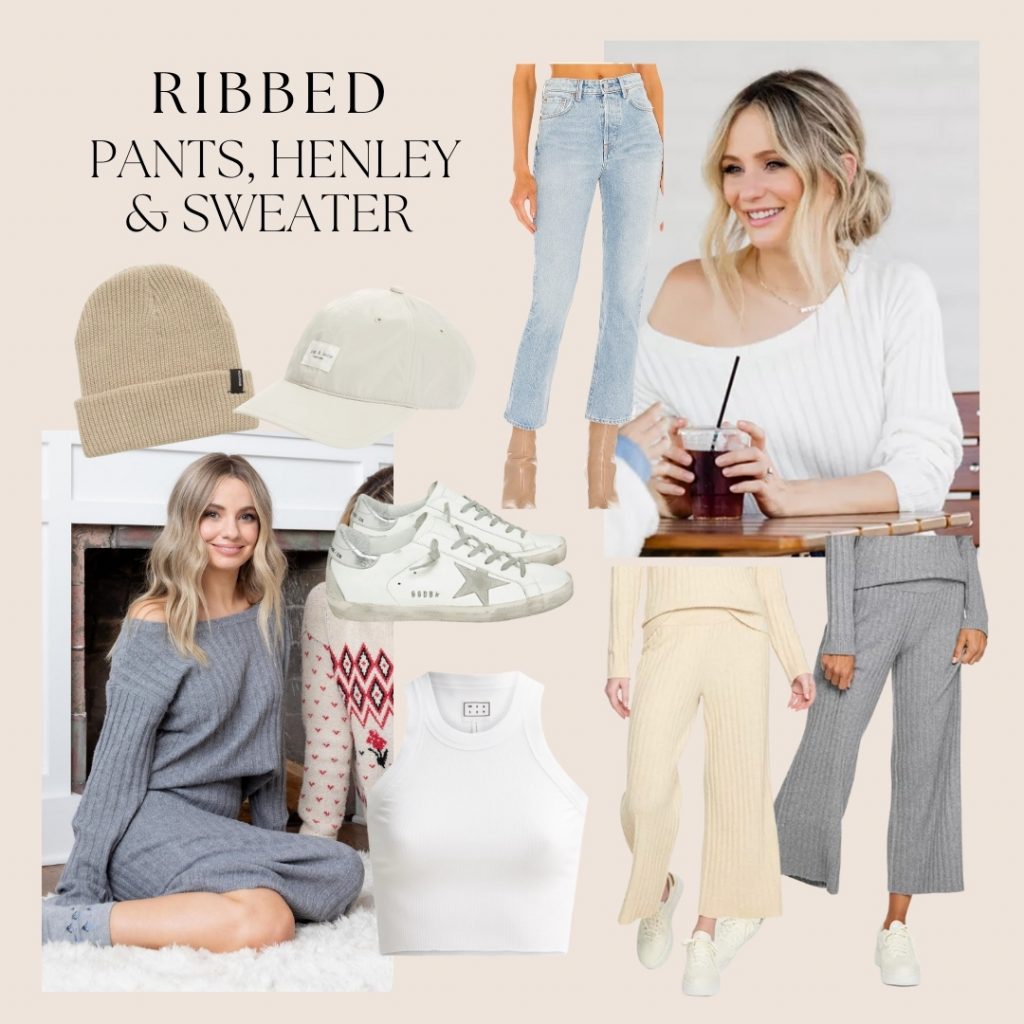 Fairisle Sweater: You can of course pair any of the sweaters in my collection with a cute pair of jeans, but I think this one would be so cute for the holidays with leather pants and black boots! You could also put it with light washed jeans and loafers for something a little more casual.
Striped Sweater: I love the idea of putting the sweater with a mocha/camel color leather pant for a semi-monochromatic look. A midi skirt and sneakers would pair perfectly too! Since the sweater is neutral you could pair it with a variety of color options and if you want something a little more dressed up for the holidays, a silky midi skirt would be really pretty.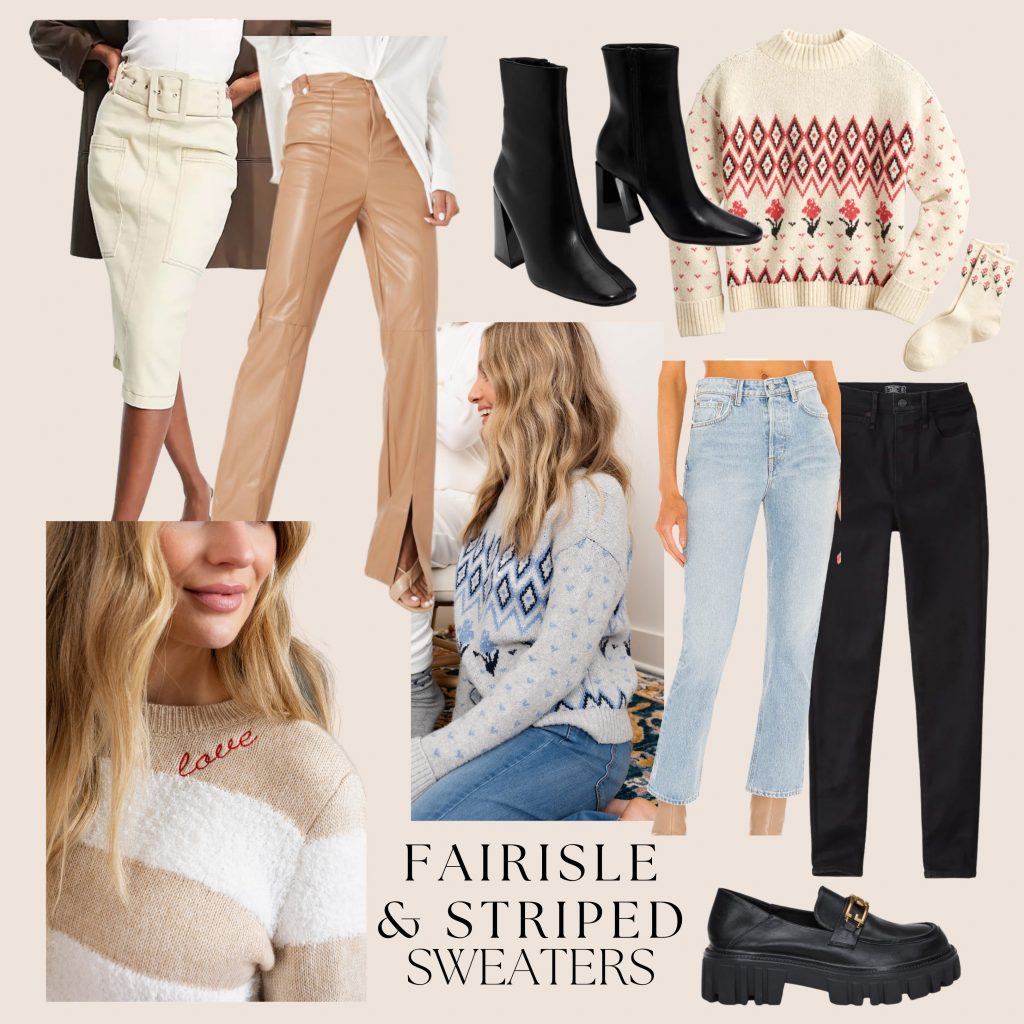 Denim & Sherpa Jacket: Jackets are one of my favorite things to style in the fall! I love the idea of pairing this with white corduroy pants and sneakers. Or with jeans and western-inspired boots.