Earlier this year I did a huge purge of my closet and got rid of a ton of stuff so I am now rebuilding my fall wardrobe. It has been awhile since I have really shopped shopped- being pregnant and then healing postpartum I just didn't really feel l like shopping. I love dressing for fall and there are so many cute trends that I'm excited for this year! (ALSO!! I mentioned briefly on my IG, but I have a line of my own coming out with Kohl's very soon that has some great fall staples!) I tend to gravitate toward neutrals and timeless pieces so most of what I ordered can be styled a lot of different ways which is important to me when I'm investing in anything. I'm going to link everything below along with some similar options and you can always shop on my LTK!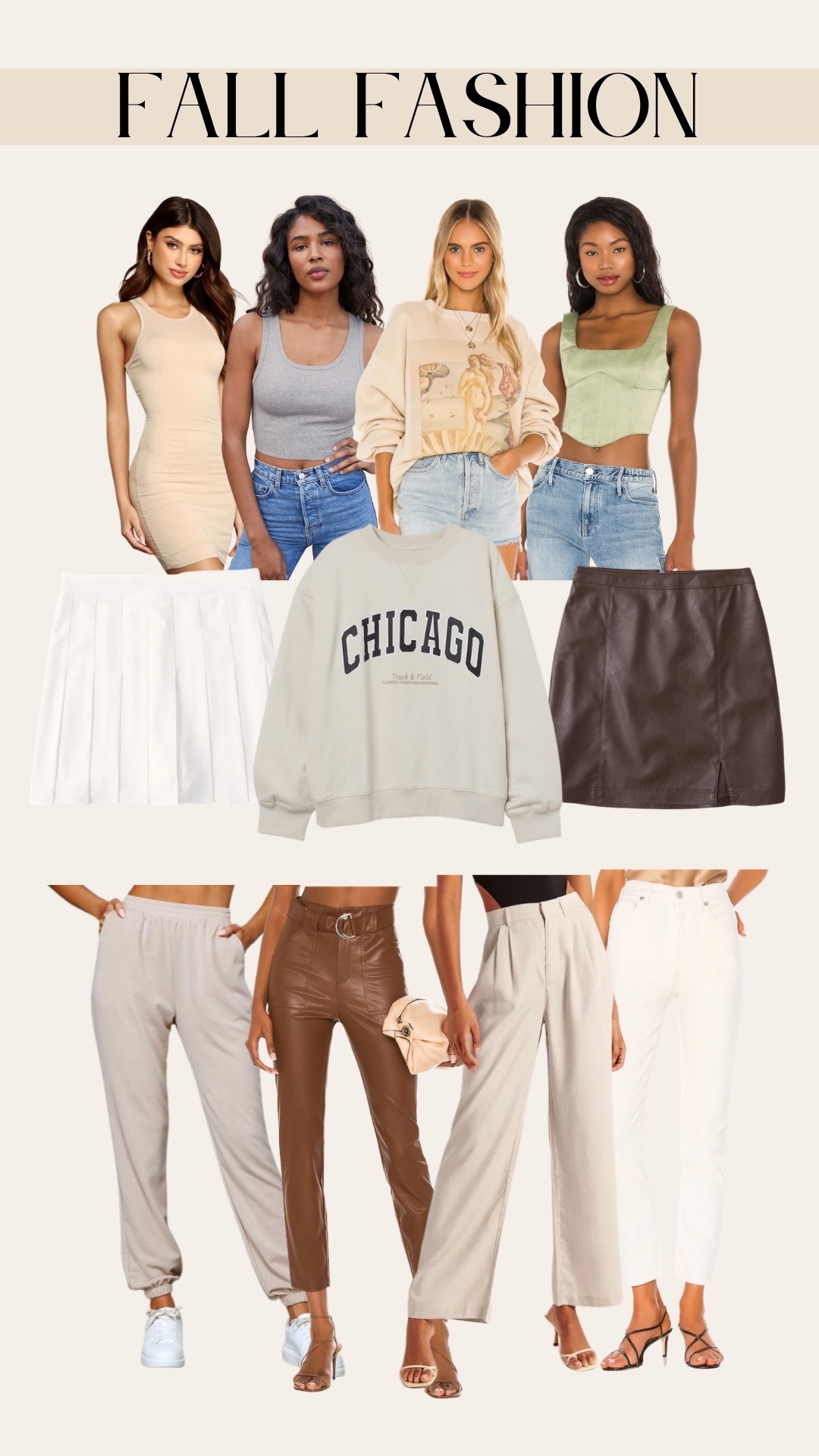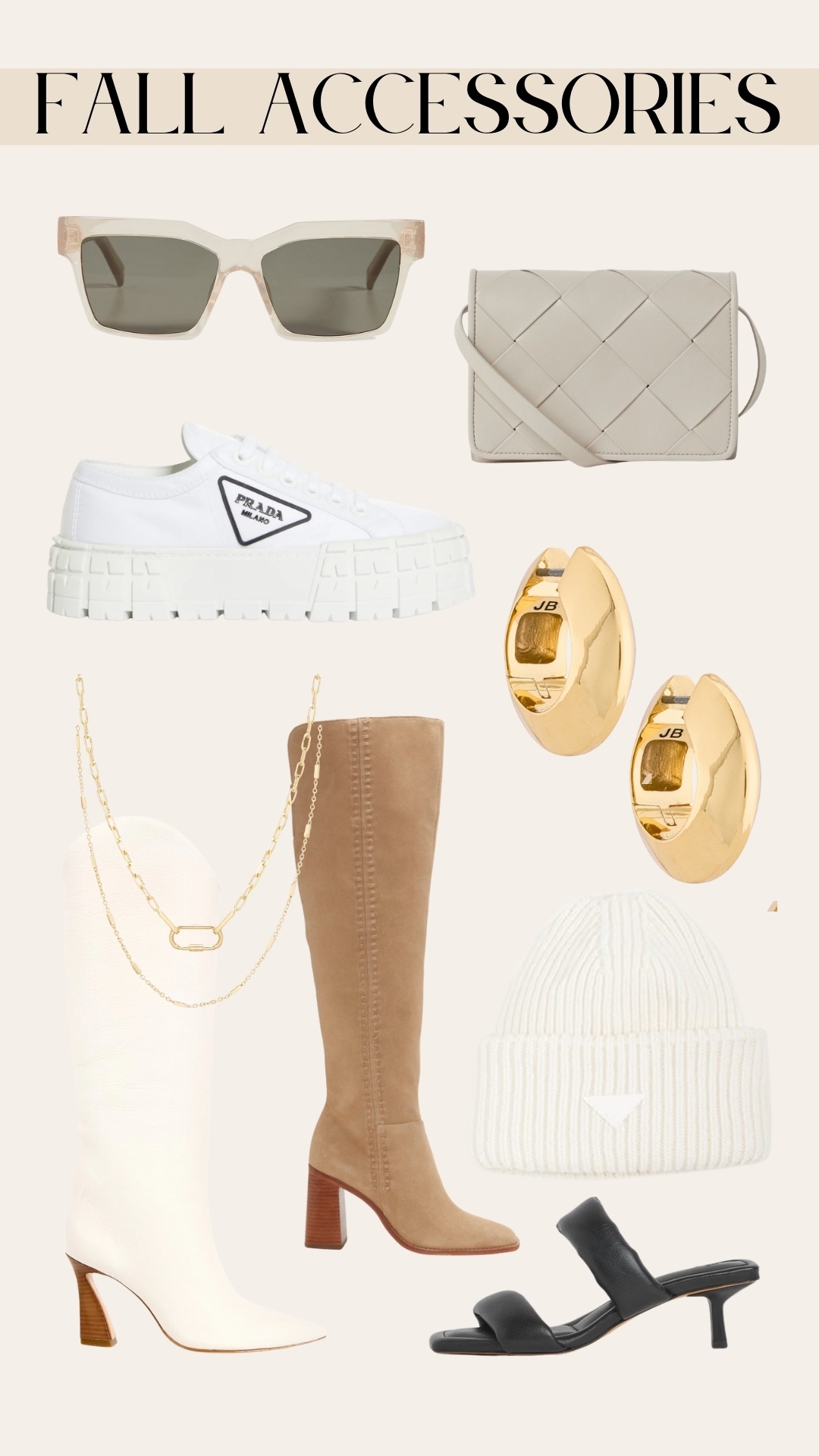 Tops
For me the most important thing in a sweater is that it feels good on my skin/isn't itchy and I prefer to have a mix of chunky knits, rib knits, cashmere, cotton, etc. so I ordered a few different sweater options. Sometimes I want more of a sweatshirt feel but with a more styled look so I bought this on Revolve for a comfy but not super basic look. I also ordered this flannel which I know is going to be a staple for layering and some solid tanks because I wear them nonstop – whether they're layered under other things or on their own. And the bustier top trend is really in so I got this one and I will link a few more options below! Because this is a trendier look, I decided not to invest too much into this piece.

Pants
Vegan leather, split hem, and tailored pants are all on trend this season and I love the look of all three! I also ordered a couple of skirts to try styling with some of my sweaters for the transitional fall months. I have been wanting these Reformation jeans for a long time and as soon as I saw they were back in stock I ordered a pair.

Dresses & Jackets
I wore almost exclusively dresses during my pregnancy (when I wasn't in sweats) so I have a decent collection of dresses but I ordered a few more for fall. I love the look of a knit midi dress with a shacket or long cardigan and boots. This dress is only $25 and the quality is great – I got it in 2 colors (Would recommend sizing up!)  Love the color and material of this Lyocell Blazer for dressing up/down a look and it's super affordable!

Handbags
I rarely purchase designer bags but I did just splurge on the Bottega clutch…probably my only big bag purchase for the year lol. There are so many cute dupes that I will link below! For the rest of my bags, especially trendier ones, I borrow from Vivrelle or shop at places like Zara, Nordstrom, and Asos.

Lounge
I mainly live in sweats during the cooler months so I ordered some new sets to mix and match and some black leggings for walks and wearing around the house. I love the sweats I ordered from Windsor and Missguided!

Accessories
Even though it's cold in Nashville for a good bit of the year I don't have a lot of boots so I ordered the ones linked below and I couldn't pass up on these sneakers. I'm such a sneaker girl at heart and I think they are really cute in the fall with jeans and sweaters, dresses, sweats, etc. I am really excited about this beanie and these earrings – they're both pieces you'll probably see me wearing a lot!