If anyone is like me and loves to change up home decor constantly, you've probably found that it can be an expensive hobby. When there's a change in season or I feel ready to switch things up, I usually look to the following 5 things. This Spring, I partnered with Kirkland's to update my entry way and living room and it's completely brightened up our home!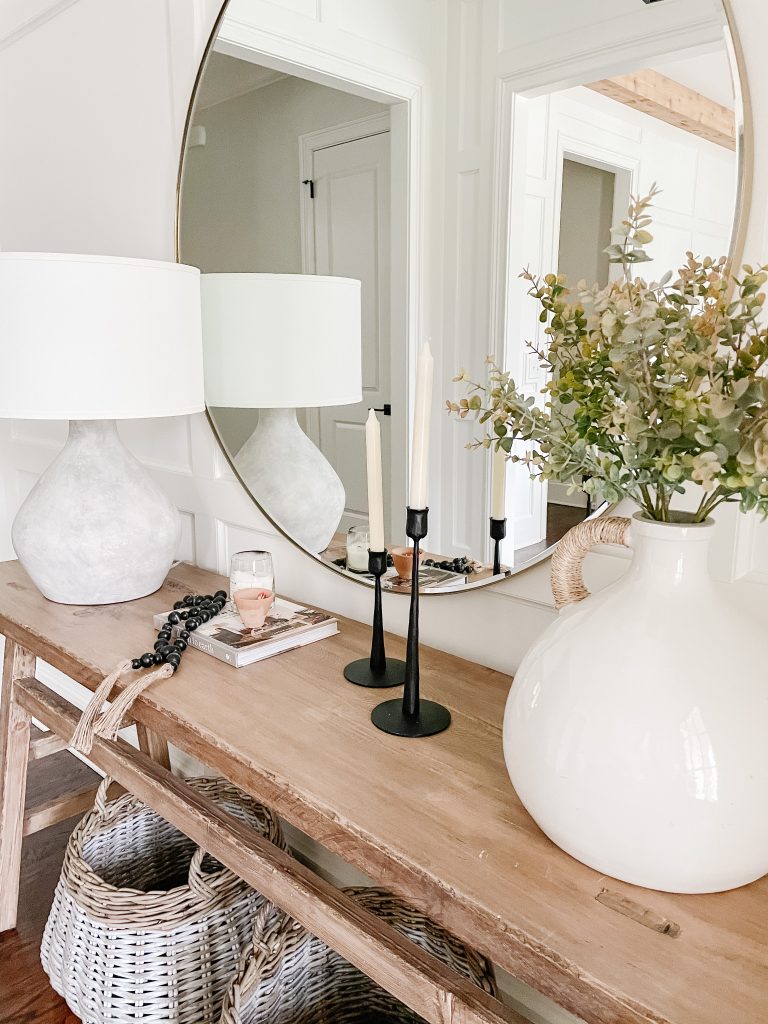 Pillows + Throws: You can never have too many pillows and throws. They make a living room feel so homey and welcoming, plus they're way more cost effective to switch around than getting new furniture, rugs, etc. 

Greenery: I touched on this in a recent blog post, but greenery is essential to adding life to a space! I used to be pretty against fake greenery but there are SO many good, real-looking options out there now! So if you aren't the best at keeping plants alive, you can still add depth and warmth to your room with some fake plants/vines. The ones on my coffee table and entry table are both from Kirklands and I love the way they look!

Vases: If you're going to add greenery, put it in a cute vase! I always feel good putting some money toward vases because I keep them forever and switch them around to different rooms/pull them out for different occasions. I got

this one

for my entry table and I love how unique it is.

This

is another favorite of mine! 

Art: If you're really ballin' on a budget, there are so many good DIY art projects out there you can try! Finding unique art at local vintage stores and thrift shops is a great option too. Kirkland's has super cute options:

Coffee table accessories: I did a full blog post on my coffee table decor, but like I mentioned before, I wanted to mix it up for Spring so I changed out the beads, got new candlesticks, and added a little vase with greenery.

This wood bowl

or

these oval trays

would be a great addition to a coffee table.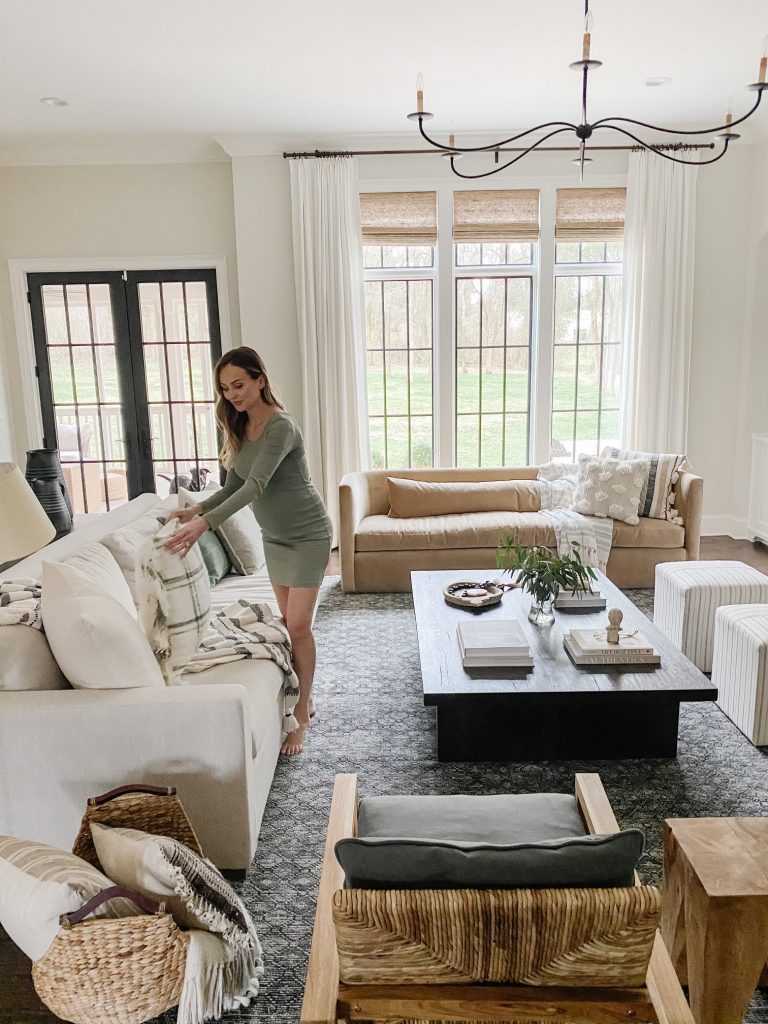 I love the way this little Spring-refresh made our space feel new again! The green in the pillows was the perfect subtle pop of color that I needed to brighten up our living room. Highly recommend keeping a little closet of home accessories to rotate through when you feel it's time for a change. I do this and get so much more use out of my decor that I would otherwise! Check out Kirkland's new Spring Collection and use my code LAUREN25 for 25% off your entire purchase of regular priced items! Can't wait to see what you guys pick!