Part two of my home decor tips and links! If you missed part one you can find it here! Going to do a roundup of the dining room next, are there any other rooms y'all want to see?!
Coffee Table
A well-styled coffee table instantly elevates the entire living room. Don't be afraid to mix textures – it's a great way to add layers to the table. For example I have metal, wood, and marble. I love using books to decorate whether it be on shelves, dressers, or coffee tables. I stacked several books and paired them with candle sticks, a couple of trays from Etsy, bead garland, and coasters. There are so many ways to get creative with styling coffee tables so look around your house for things you already have like candles, flowers, vases, etc. In addition to the links below I have a lot of things linked on my Amazon page! Coffee table is Restoration Hardware. 
Coffee Table Books

Coffee Table Accessories

Kitchen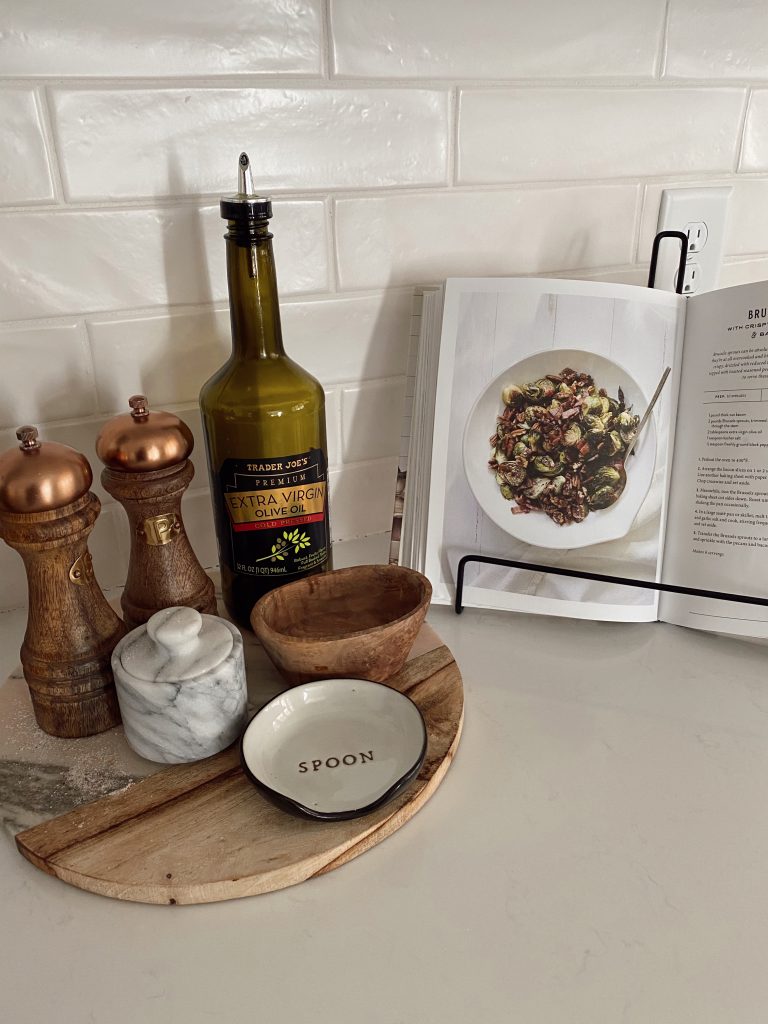 Nothing feels more homey than walking into a well-decorated kitchen. I like to keep things pretty minimal in the kitchen to avoid cluttered, but adding in some simple pieces goes a long way. The kitchen is an area where your decor can be really practical – next to my stove I have a charcuterie board with salt & pepper shakers, olive oil, and a spoon dish as well as a cookbook. You can a charcuterie board you already have and place some of your go-to cooking ingredients on it. It would be cute to add a little succulent as well!  
Kitchen Accessories