You guys, the nursery is done! I am so happy with how it turned out. When coming up with the design I knew I wanted something neutral, timeless, cozy, and inviting. One of the biggest pieces of advice I got was to make the nursery a peaceful and comfortable spot because as a new mom you spend a lot of time in it. We went with a super neutral aesthetic not only because I love the look, but also because we will be able to reuse a lot of the furniture and decor in the future. Almost everything in the nursery is Pottery Barn Kids and I am super impressed by the quality of each piece. The furniture is all Greenguard Gold Certified (something I had no idea existed before researching for the nursery) which means it helps reduce indoor air pollution and the risk of chemical exposure. I've talked about it a ton but the Pottery Barn Kids registry app made things so easy. If you haven't already, check out my Registry Guide for my top picks!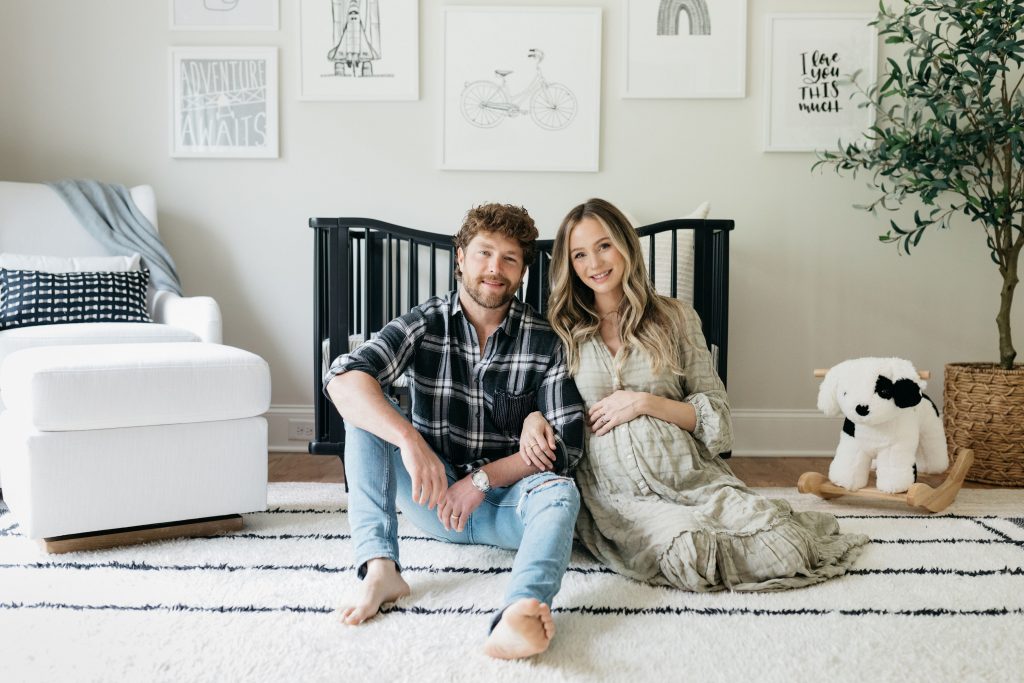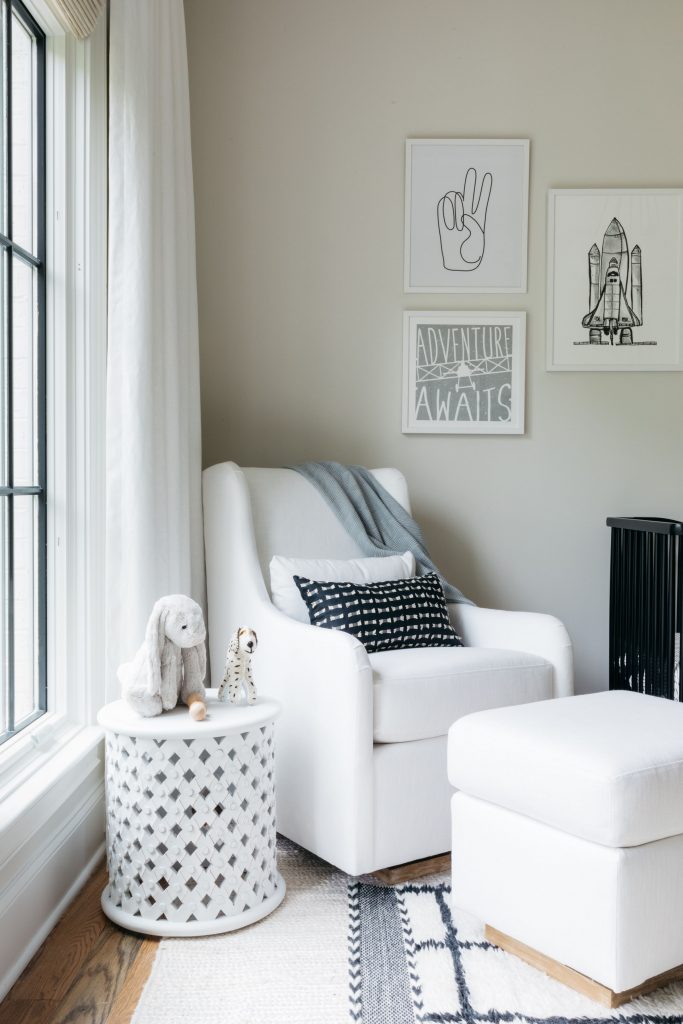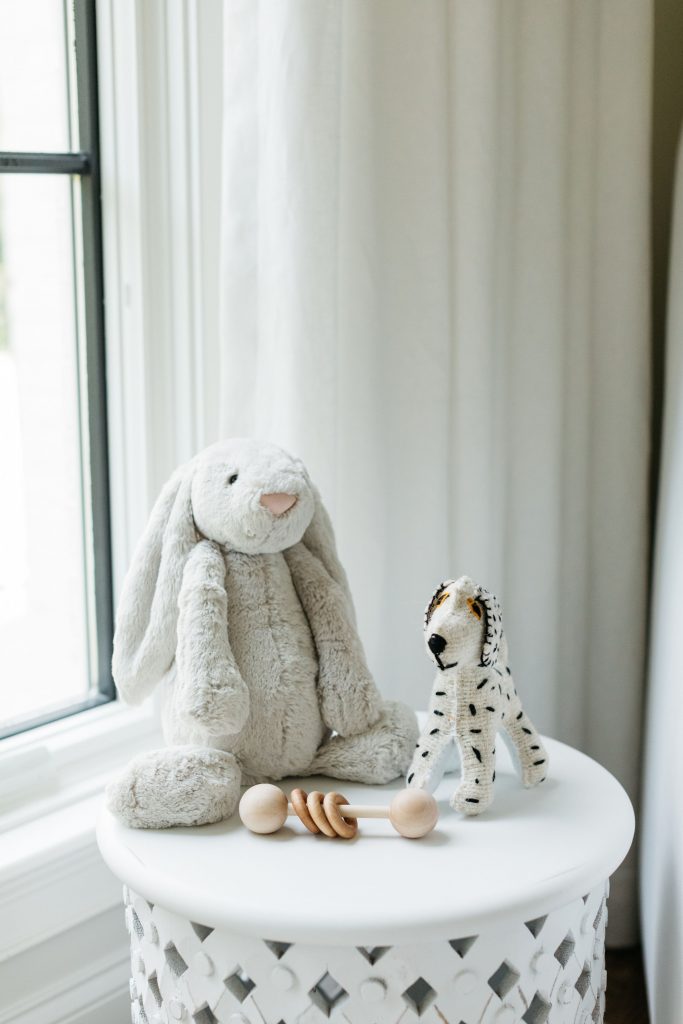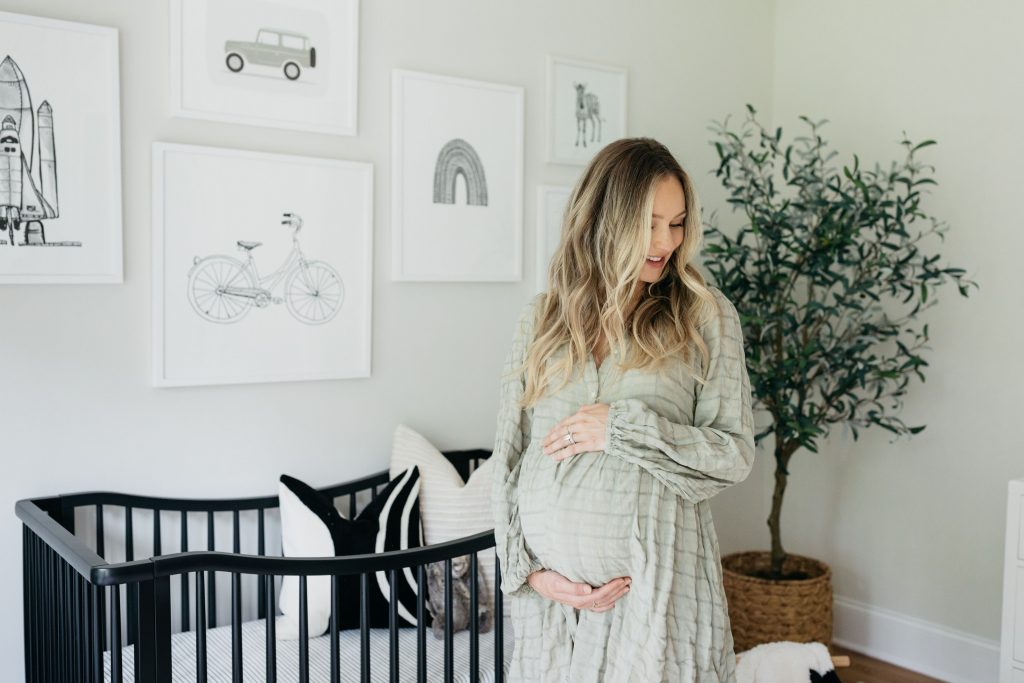 I love this art! It's simple in the best way and adds so much to the room. It's also super lightweight which was important to me for safety purposes since it's right above the crib.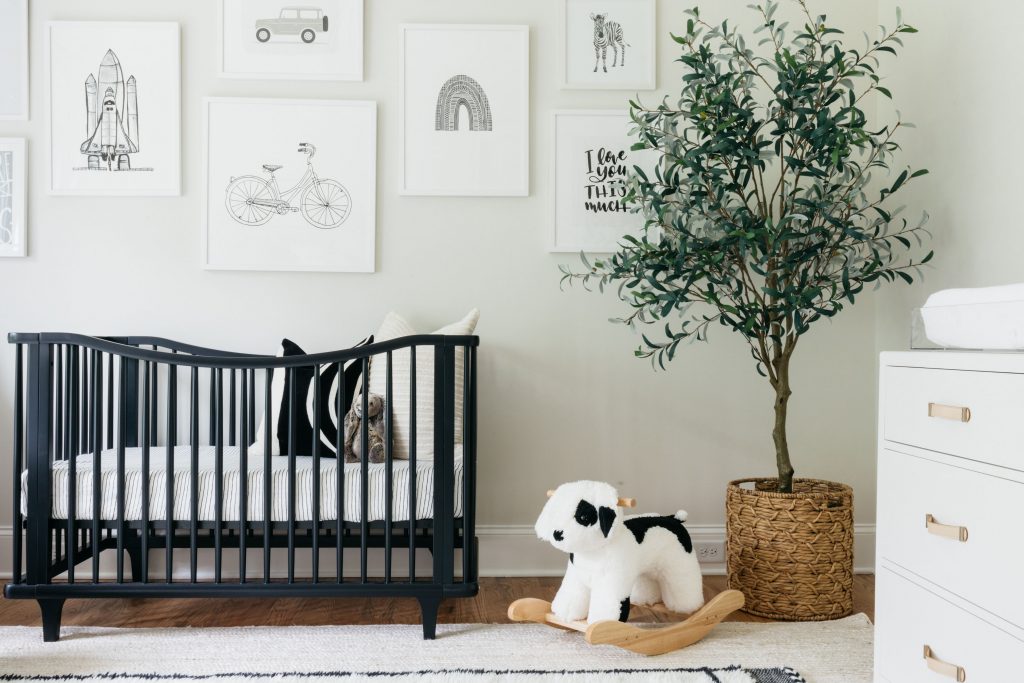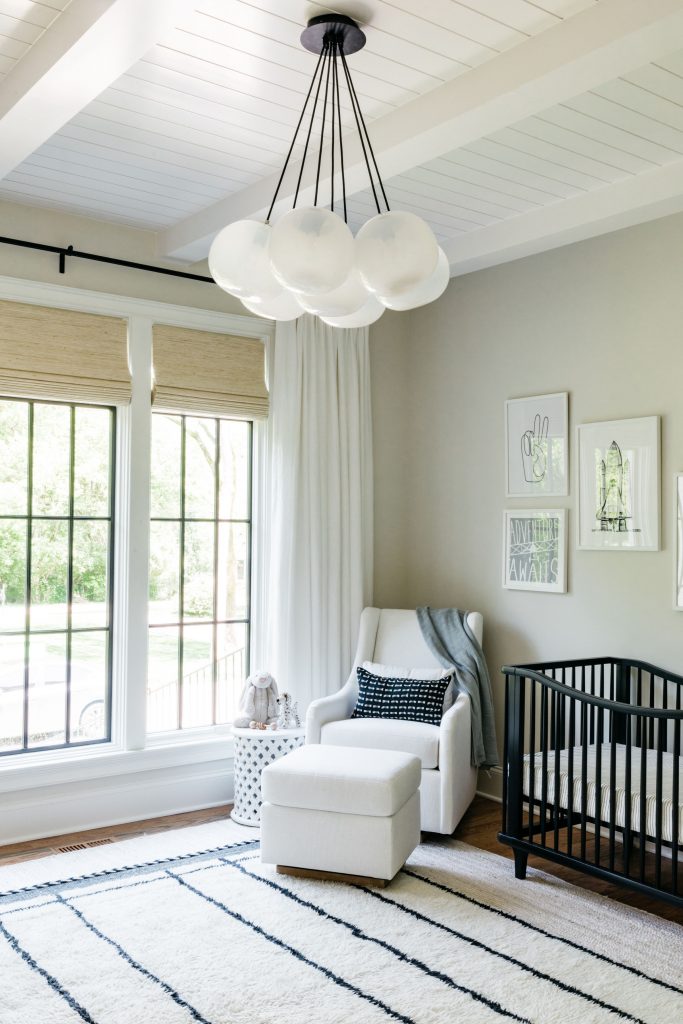 I get so many questions about blinds and curtains. We used Everhem for most of our home, including the nursery. We have the motorized woven wood shades in the seashell color with a blackout lining and the magnolia linen drapery. I think shades and drapery are one of the best ways to elevate a room. The chandelier is unfortunately sold out (it was the Cielo Multi Light Pendant by Dimond Lighting) but I will link a similar one here.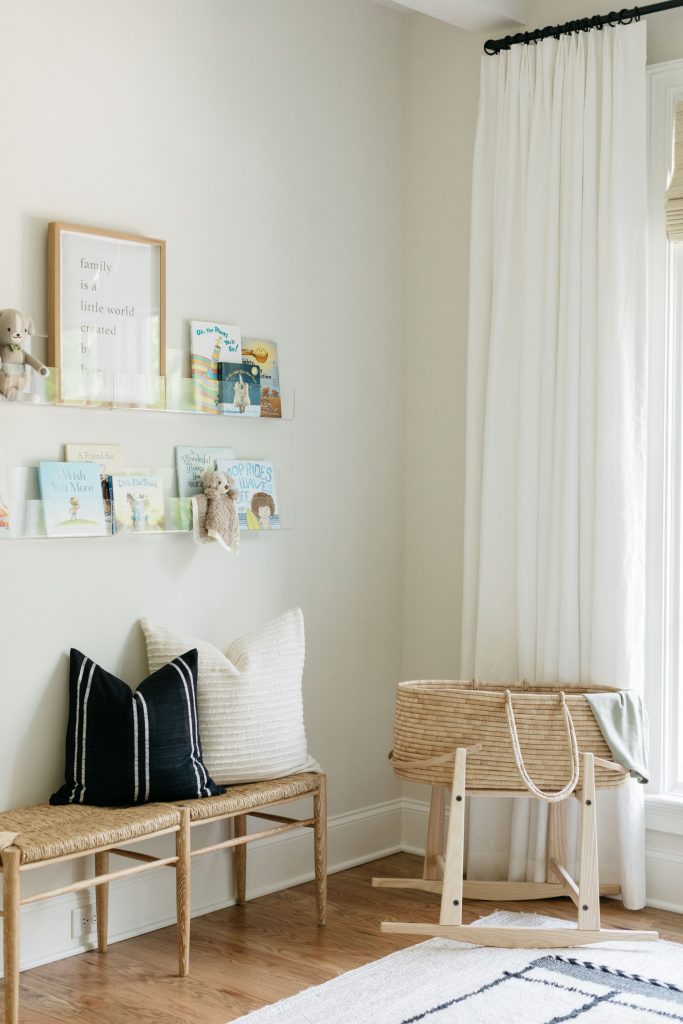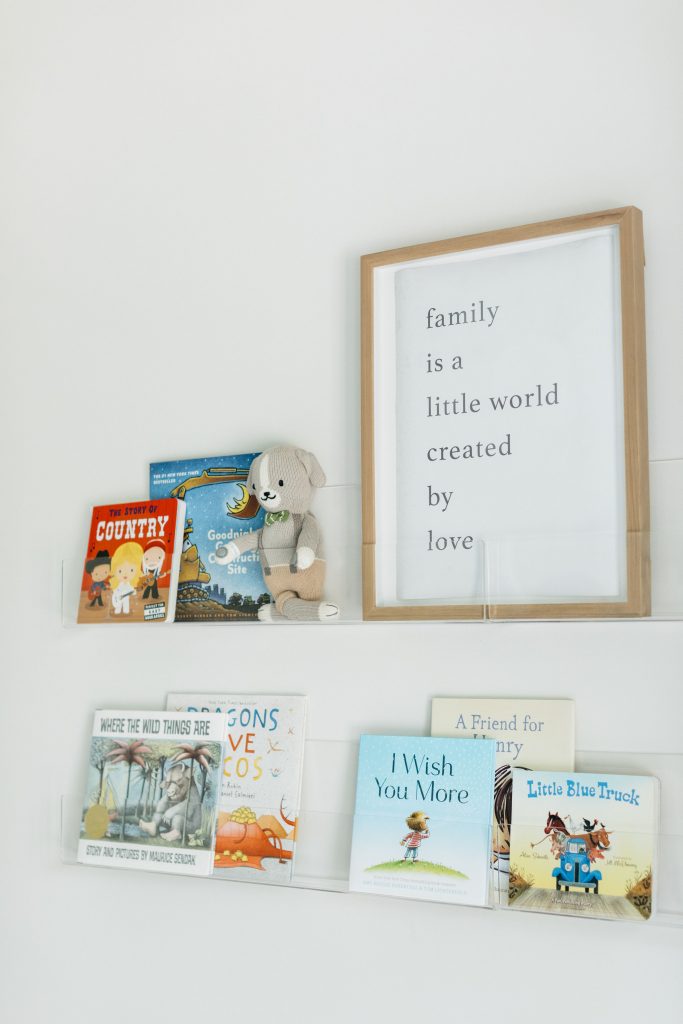 We staged this area with a bench for now because the daybed we ordered hasn't come in yet. I actually like the way the bench looks in the space but I think the daybed will be much more comfy/practical.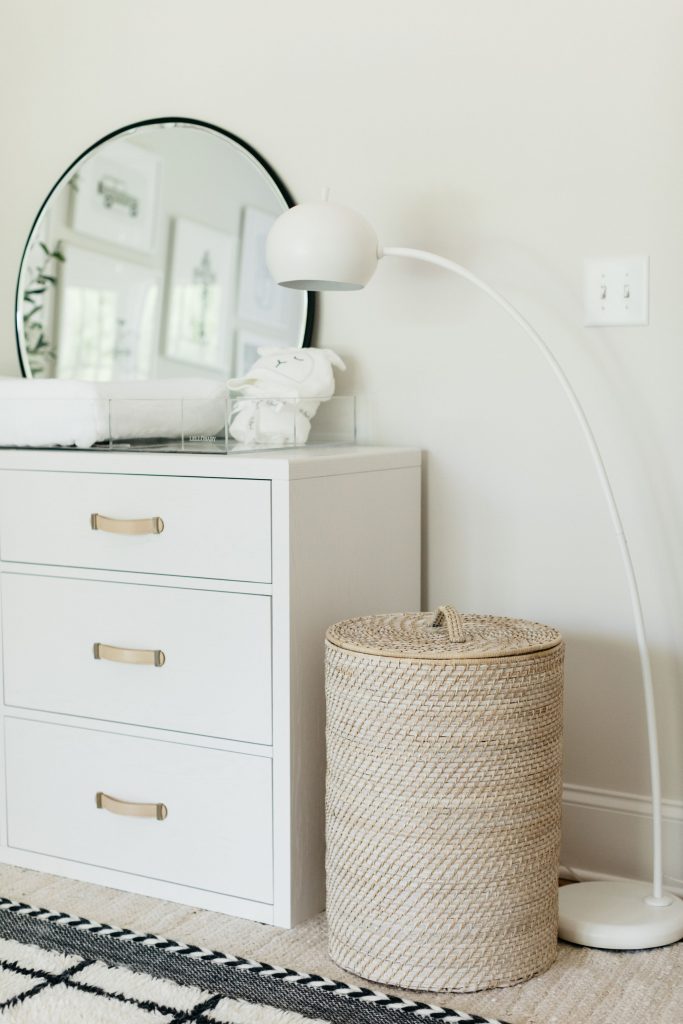 I'm still waiting for the mirror for above the changing table, but wanted to share this side of the room as well so you could see it. I will post a photo for you guys to see the mirror when it comes in – it's from Pottery Barn Kids.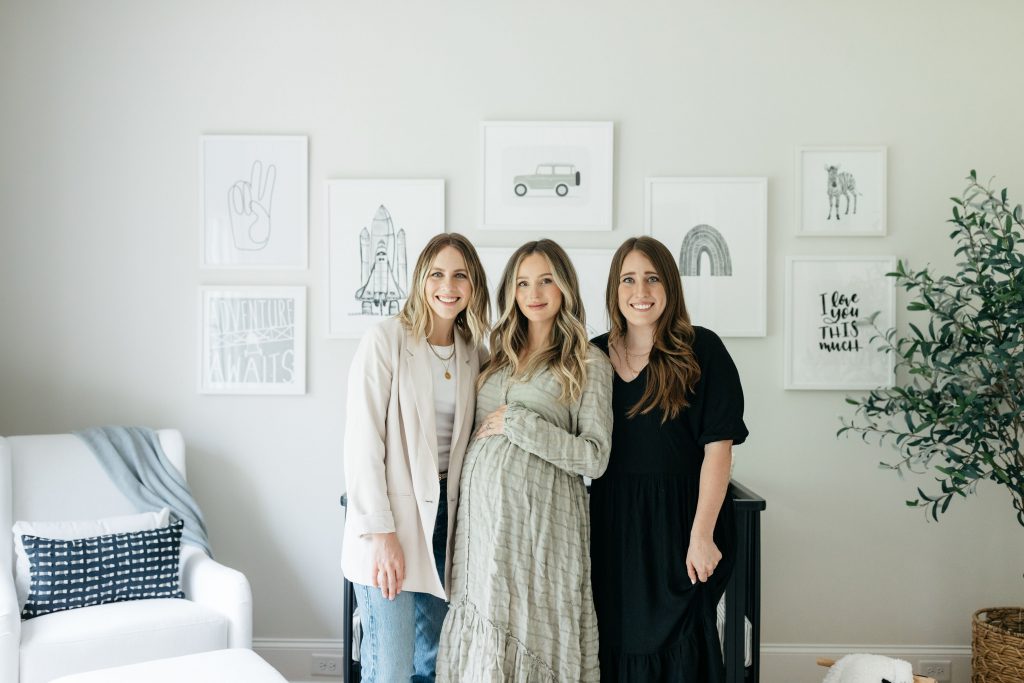 I could not have pulled this off without Realm Design. They made this process really fun and much less stressful than it would have been if I had tried to do it on my own. If you are looking to hire a design company, they are amazing! Or if you just love following home design accounts on Instagram like I do, follow them for the most beautiful inspiration photos. And last but not least, all of these photos were done by the talented Halli Makennah.
Okay Baby Lane… we are officially ready for you!