I've been doing a lot of Amazon shopping to make sure I have everything I could possibly need on hand for when baby decides to come! And also for some fun home pieces. Blaming that part on nesting haha. When it comes to baby products I'm not sure what brands and products I will like the most but I will update you guys as I figure all of that out along the way. Here is everything I ordered in April and May. Am I missing any baby-must haves or random Amazon finds that I need?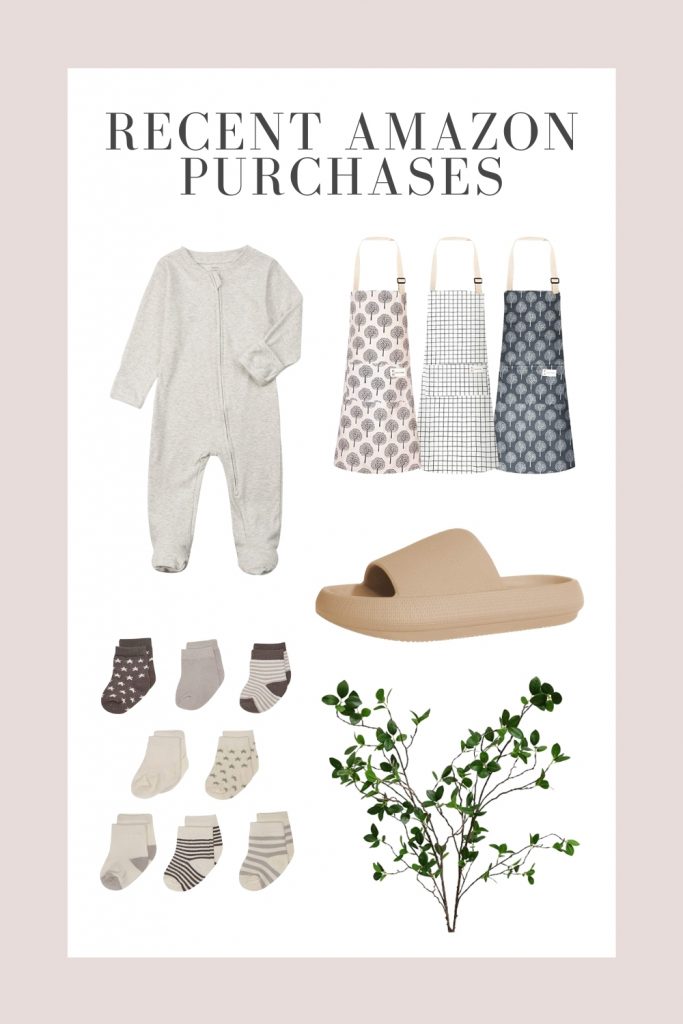 For Baby

For Home 
I feel like finding real-looking fake greenery is almost impossible but I love this artificial eucalyptus! And I had to get the bird book because y'all know I've become a crazy bird lady. 

For Me
Super excited about this lounge set – it's $30 and super soft. Size up if you don't want it to be fitted. And the slippers are actually amazing, especially if you wear your house shoes outside a lot.