The idea of traveling across the country with an 8 week old was quite possibly one of the most anxiety inducing thoughts for me. My sister recently got married in Portland, OR and as her maid of honor I wouldn't have missed it for the world so what did we do? We packed Dutton's stuff and flew across the country… and we survived! Not only did we survive, Dutton THRIVED on this 8 hour journey. Four flights, 7 days away from home and 3 airports later, I'll share some of the things that helped make our trip a little easier.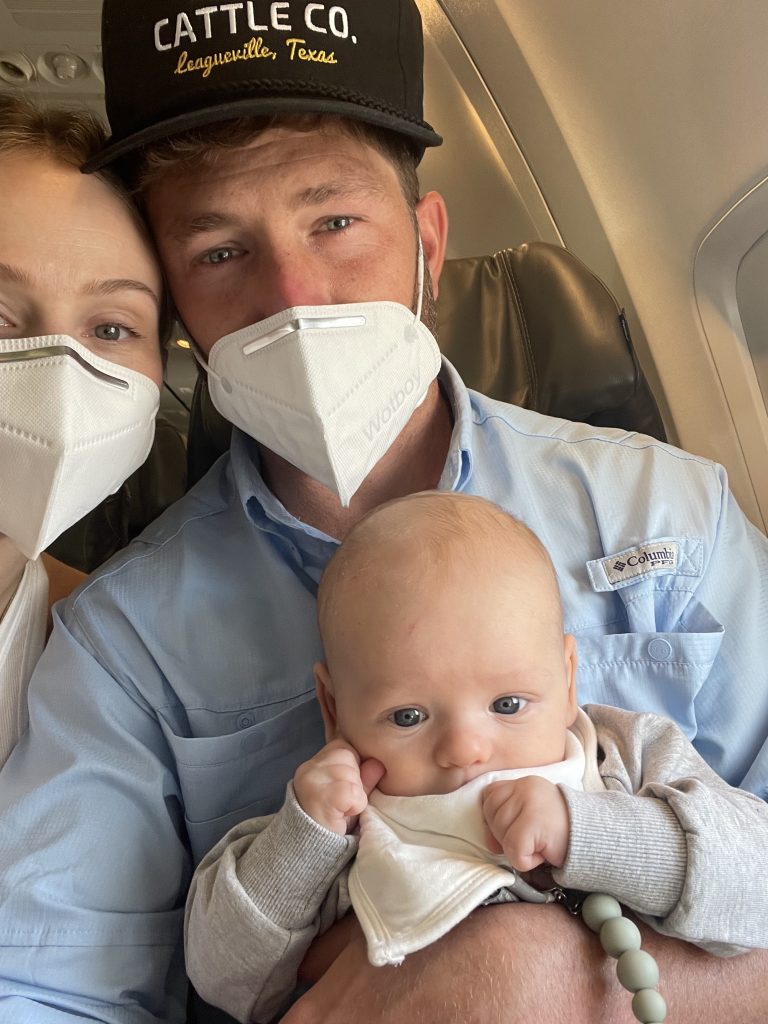 Doona stroller – this is a MUST. We decided, because it was such a long flight (two flights I guess), to purchase Dutton a seat. Not only is this the safest for baby but it also saved us from having to hold him for 6 hours. Shorter flights you could probably get away with a lap child but I promise it's worth the extra charge on those long haul flights! The best part? This car seat is also a stroller. Yes, it's one piece, not detaching or carrying 3 different pieces, the wheels fold up and down, quickly converting into a compact stroller for those trucks between gates! A true life saver.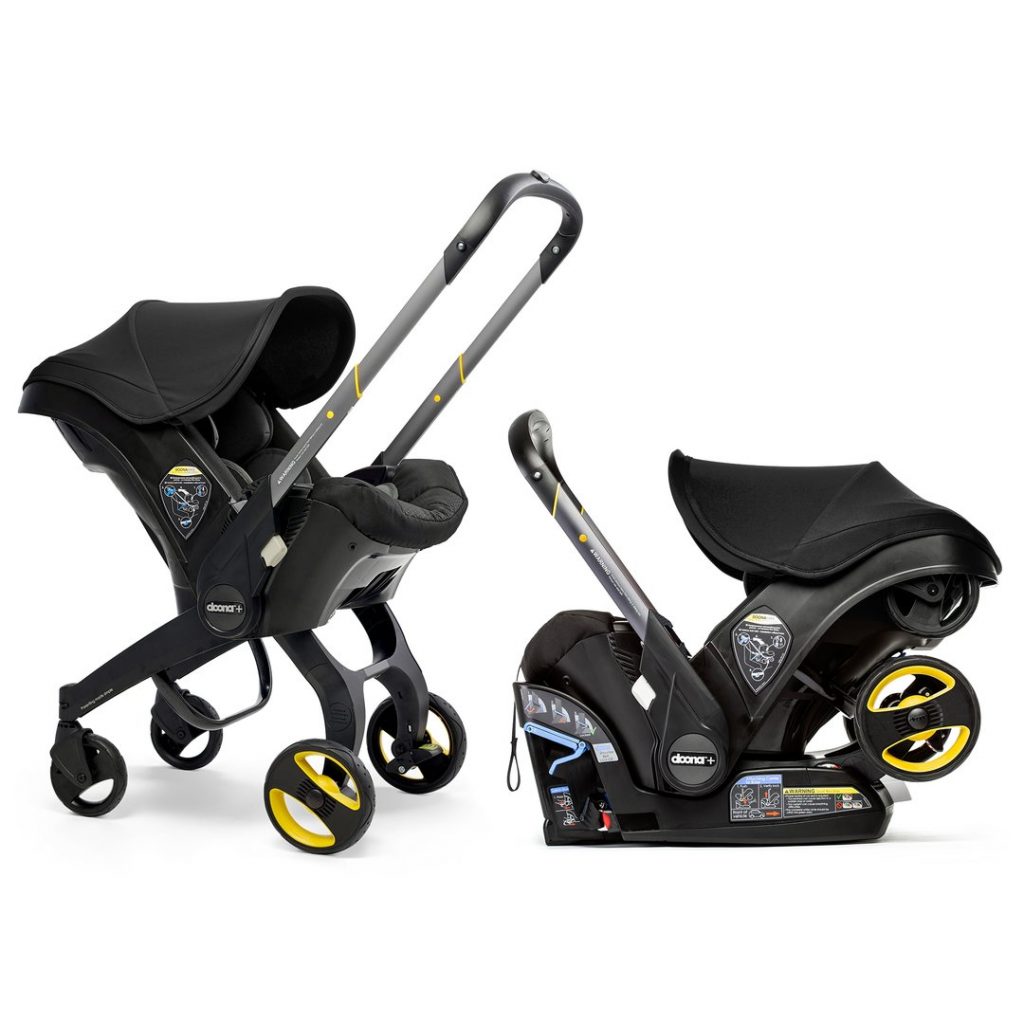 Pack and play – my mom brought this home with her last time she visited us so we had one less thing to carry however it's easy to check and Dutton slept really well in it. It's a pack and play but also converts into a bassinet, making it easy to access baby for those middle of the night feedings. If you're staying at a higher end hotel, many will have a pack and play on hand or you can rent through companies like baby quip! This is the one we have.

Diaper bag – my favorite diaper bag for travel is this One by Caraa Sport. It's light weight, can be carried a few different ways, including as a backpack, and has plenty of storage, including insulated side pockets for bottles!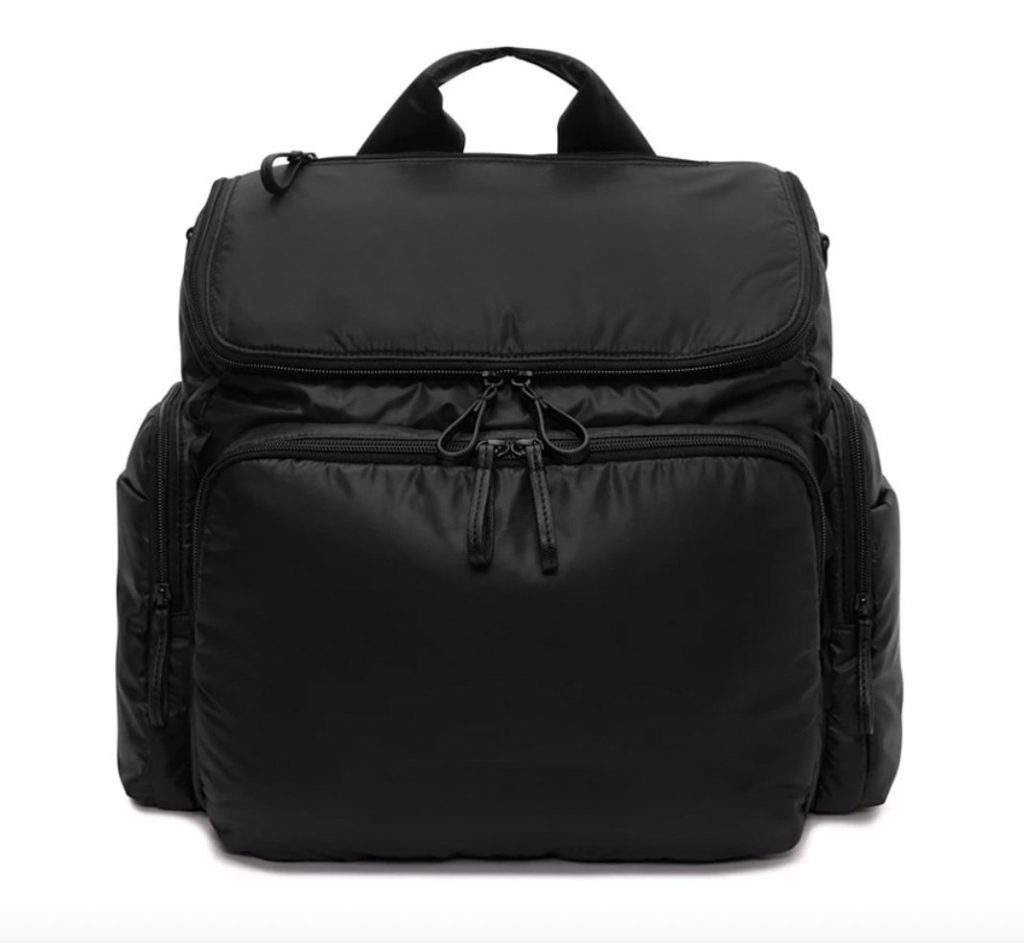 Baby carrier – the only time Dutton got fussy was after our long flight from Nashville to Seattle so I picked him up out of his stroller and wore him and he instantly fell asleep as we walked from gate to gate. Here are a few including the one I use: Baby Bjorn, MOBY Fit, Tush Baby, Artipoppe.
Pack a couple bottles and a travel pump – if you're comfortable with pumping sometimes feeding a bottle in such a confined space is a little bit easier than nursing or just having on hand for a meltdown rushing between gates. I nursed on the plane however for takeoff and landing I had a bottle ready in case Dutton's ears needed help. Thankfully he also takes a paci so I wasn't too worried about him having trouble clearing his ears. Having a
rechargeable, hands free pump like the Elvie
on the plane and throughout our stay made life so much easier.
Order ahead of time – we ordered all of our diapers, wipes, gripe water, probiotics, milk saver bags, diaper rash cream etc through target so that we could just pick it up in store really quick upon landing in Portland. It saved us from having to pack all of the daily baby necessities and instead purchase at our destination. You could also send an Amazon order to wherever you are staying!